If you are planning to visit the Petra, then spring or autumn is the best place. During this

time,

the temperature will be

less,

and the crowds

are

smaller. You can enjoy your holiday at fullest. You can visit several historical places without too much crowd. And during the summer, the ticket office will be open from 6.00 am to 6.00 pm and during the winter; you can get a

ticket

from 6.00 am to 4.00 pm. You can visit Petra

in

the morning and late afternoon as because during these time, there will be less crowd.
Overview about the Petra tour
Presently, there are several kinds of Petra travel agency available in the market. But it's always better to search the internet to get the best result.

It will save your valuable time and cost. Through the internet, you can get

several travel

and tourism companies name. Now, check their website properly and their customer review section to acquire complete knowledge about their organization.
Always choose a reputed company who will guide you at each step and who will provide you food, accommodation, hotel and guide properly. Before investing money, check their customer review section and acquire feedback about their service.

The right

information always helps to make a right decision. Presently, due to the tough competition in the market, each and every company offer some attractive tour packages to their clients. So, you can choose a tour package as per your budget.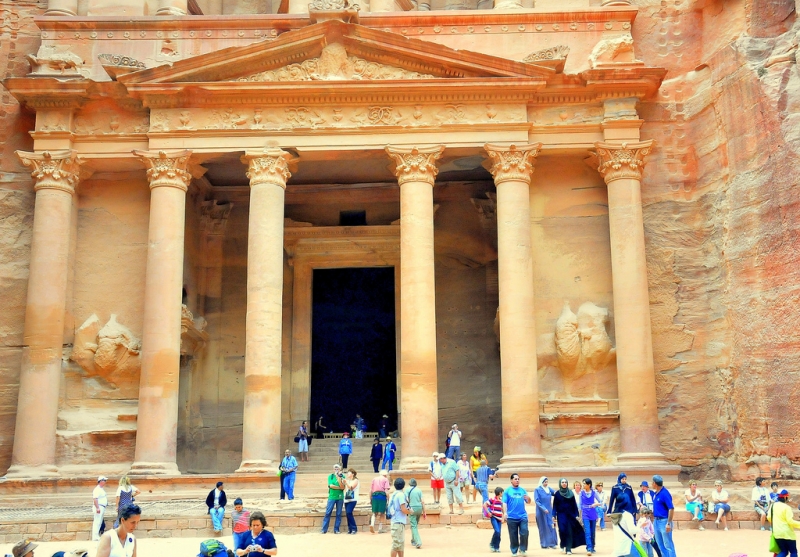 If you are looking for a reputed travel and tourism company or agent, then you can contact directly mantis-tours - Petra Travel Company. They are one of the best travel companies who offer Petra tour as per your budget. They will especially plan Petra tour as per your financial condition. If you want to know more details about their travel company, you can visit their website and their travel related blog site. Through these sites, you can acquire complete knowledge about their tour packages.
They provide several kinds of Petra tour like one day tour, two days tour, private

tours,

etc. And the price of each tour package is differing than other. They also provide strong customer care service to their clients. So, if you face any kind of

problem,

you can call them. Their expert employees will solve your all the queries. Mantis tours also involve in social media. So, you can follow them or like them to get the updated news about their offer and their latest discounts. They also provide VIP tours in Israel,

Egypt,

and Jordon.

To know more details call them or mail them. And within 24 hours, you will get a mail with complete details.
Petra is also open at night on Mondays, Wednesdays and Thursdays for the Petra by night tour. Tickets cost JD17

(£15),

and the tour starts at 8.30pm and finishes about 10.30pm. It's really popular so I'd recommend hanging back so you can walk down slowly and experience the Siq away from the scrum of visitors.